Book Blitz – "Bird of Prey" by Danielle-Claude Ngontang Mba
Book Blitz – "Bird of Prey" by Danielle-Claude Ngontang Mba
Series: Sémya Slotin Mystery  – Book One
Mystery Romance
By Danielle-Claude Ngontang Mba
Release date: October 7th
(paperback only)
Paperback Cover
Buy Links
Only $4.99/₤4.29 until November 25th 
This
was supposed to be an easy case…
Sémya
Slotin had spent the last three years living in London with her best friend
Polliannah Koch staying away from solving cases. After Hawaii, she was taking a
break from puzzles, cases and mysteries that could potentially get her killed.
Instead, she had been doing her second and third favorite things, drinking and
selling expensive vintage wines and having earthshattering sex with the
mysterious, sexy, beautiful but ever so secretive Josh Heinz. Life in London
was good….until her funds ran out. Too much wine drinking, not enough wine
selling!
When
fashion designer and adoptive mother, Annika Slotin, summoned her back to Paris
to hire her for what Sémya considered being the easiest case of her amateur
sleuth career, all she could think of and see was money signs and a
well-deserved Cuban holiday once it was solved.
What
Sémya didn't see was her stumbling on the fresh corpse of supermodel Johanna
Cartier. She didn't think that male model turned fashion designer Julian
Marais-Caldwin, who also happened to be Sémya's ex, would be suspected of
brutally murdering her. Johanna was his girlfriend, his muse and he loved her.
Sémya didn't see the dead bodies piling up or the conspiracy theories.
Sémya
was a little rusty. But then again, it was supposed to be an easy case and she
was going to solve it. One vintage wine at a time… Sémya Slotin was officially
back in business!
Ebook Release: November 25th, 2013
Pre-order
Links:
only $2.99
until November 25th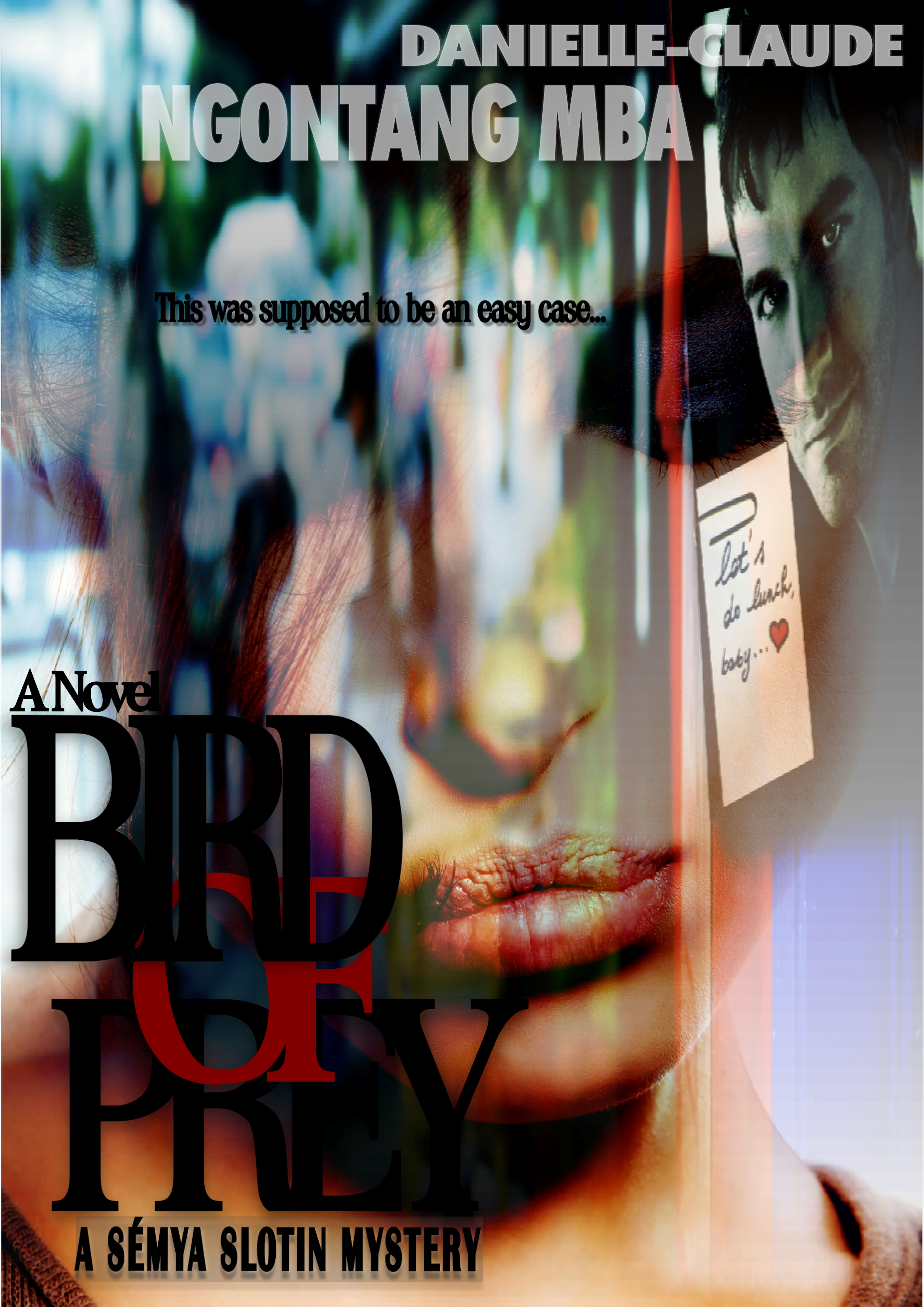 Ebook Cover
Chapter
14
Camera
left…camera right…camera left…camera right…
Sémya had been staring at her board for the past three hours. Maybe she should
take a break and go work at the store today.
Or maybe she should give up all together and book their Cuban holiday.
London was so cold right now they should just go soak up some sun.
She
shifted her attention to her phone. She was still waiting on Gary Finch's
aliases from Sergey. She had been reading Emma's emails over and over again.
Nothing about another flat popped out. What she found instead was the number of
the moving company she was going to use for her move but–
"Wait
a minute!" She finished her glass of 2005 Wolf Blass Black Label Shiraz
Cabernet Sauvignon. "Where is that file?"
Emma
had a file called expenses on her laptop. Maybe, just maybe, some of
these expenses were taxi fares to this mysterious place. Johanna couldn't
always be two steps ahead of them. The woman had been dead for more than two
weeks! She should also check Oyster card records for tube stations or buses.
Expenses…she would need to speak to Eileen and Julian. But first let's see what
she could find on her own.
Emma's
passwords were always the same or just a variation. The name Peter was
always coming up. Then again Sémya had access to her email account she could
always reset it if she couldn't find it.

"p-e-t-e-r-t-f-l-1,"
she mumbled and typed. The access had been granted. Yeah! Emma lived in
the small flat near Hammersmith station. She printed out her journey history of
the last three months. Hammersmith to Oxford Circus kept showing up which made
sense. It was her regular journey to work. East Putney Station was also showing
every three weeks and not on the weekend which could mean that it was an errand
she was running for Johanna. Sémya highlighted it. The last trip was…the day
she died. "What's in Putney Emma?"
She
checked if there were any other suspicious travels. A bus route came up a few
times. She was either going to Chiswick or to Chalk Farm.
"So…which
one is it?" Josh whispered in her ear and made her shriek. "Sorry, I thought
you heard me," he said sliding on the sofa next to her, only wearing a towel.
He picked up the bottle of wine off the floor. "Already?"
"It's
two o'clock in the afternoon…in Paris," she told him.  She had one glass with her sandwich. "Is that
the kind of shit I have to expect now that you're my boyfriend?"
"Nagging
you about your drinking? That's not new," he shrugged. He smoothed his damped
hair back. He smelled like aftershave and peppermint. Josh seductively nibbled
her shoulder, "Good afternoon," he groaned and took her in his arms.
"We
promised Polli, no more hanky panky on her sofa." She gently pushed him away.
"Go put some pants on!"
He
reluctantly got up and entered her bedroom, "Where is she anyway?" He came back
out with a tank top and flannel pants on.
"With
the mysterious John, she didn't come home last night so I'm guessing he is
back," Sémya told him. As soon as this case was resolved she would have a
serious conversation with Polliannah about John Smith. She might even
create a small board…
"So
what do we have here?" Josh said with a coffee in his hand. He looked at her
board and whistled. "And I thought your board in Honolulu was crazy!"
"Oh…did
you now?" she giggled. "There are two murders on that board." She got up and
added the information from Emma journey's history.
"Do I
have a board?" he asked her.
"No!"
she answered without turning around. I make a board for everyone…so yes Josh
Heinz you do have a board…
"You
didn't answer my question," he said tilting his head toward the board.  "Which is it?"
"I'm
not sure." She pointed at the map. "Emma lived in Hammersmith, it's a four
lines station but still the only time she took the bus was for the same trip."
"I
haven't taken the bus in London in years but the way I see it  I would only use it if it would take me as
much time or less time than the tube," he said and yawned.
"Good
point… for commoners like me, we use the bus for twenty minutes or less
trip." She circled the twenty minutes travel zone around Emma's flat. "Okay…"
she mumbled walking back. "So…I'm thinking that she was going east."
"Do
you have her bank statements?" he asked.
"Yes,
and before you say anything…it may not be very legal–"
"There's
a charge on the seventeenth for Bramwell Eatery, isn't that in Notting
Hill?" he asked her.
"Yes…let
me check the journey history." She jumped up, "Yes, she used that route on that
day!"  She sat back next to him and
grabbed her laptop. "I need to check the expense file…I copied her hard drive,"
she explained.
"Yeah…that's
not illegal at all," he joked.
"She
wasn't dead then…at least we didn't know she was!" She opened the March
spreadsheet. "Can you check the March statement for the same expense?"
He
wrestled through all her papers. "Got it! And I even had the Oyster journey."
"The
twenty-second?" she asked, looking at the expense for Dinners.
"Yeah,
it could just be Emma's favourite restaurant," he said.
"No
baby, it's not." She got up and went back to her board. "Charges are too high
for it to be hers, it's for Johanna." She put her hand on the Emma side of the
board, "Emma was a hard core vegetarian. She would have never gone to this
place for herself." She pointed at the map, "The bus records indicate less than
thirty minutes between both trips…they don't deliver," she said with a wicked
smile on.
"She
called her assistant to pick up and deliver her food order." He looked
disgusted.
"Bigger
picture, baby…her second flat is in Notting Hill and walking distance from Bramwell
Eatery," she shrieked. Where is a chilled glass of wine to celebrate
when you need one? "I need to do the same thing with East Putney?" she said
and joyfully straddled Josh.
"Did
you just call me baby?" he asked, caressing her flat stomach. He kissed her
neck and brought her face closer. "Now I deserve a reward…"
"I
tell you what, if you help me crack that case, I'll take you to Cuba with
Polli," she mumbled. He was weakening her defences and she needed to stay
focused. "Better yet, you'll take us. You seem to have strange deep pockets,"
she giggled.
He
got up still holding her by her thighs. "Deal!"
"Heinz,
put me down. I have calls to make," she moaned. They were heading to her
bedroom. "I'm very busy…big case."
"I
have a big case for you right here," he grunted and laid her on the bed.
"Seriously?
I have to tell Ally about Notting Hill. She could contact the restaurant and
maybe trace the number used to place the order…It could be Gary Finch's," she
said trying to justify herself.
Josh
was just nodding back; he was very busy removing her knickers. "Do what you've
got to do and I'll do the same," he whispered so close against her ear it made
her whole body shiver as she moaned. "Baby…"
"You
devil man, you," Sémya moaned back. 
Meet Danielle-Claude Ngontang
Mba
The Author, The
Blogger, The Cheeky Reviewer
"My
life journey is like my playlist, amazingly unique but full of contradictions
with surprising joys with every song…"
I was
born in Quebec City, Canada from Gabonese parents but grew up in Paris and
Libreville the Gabonese capital until the age of 18. Are you yawning yet? I
am…
I
moved back to Canada in 1999 after high school in Libreville to study
Cinematography and Digital movie production in Laval University in Quebec then
The International Academy of Design and Technology in Toronto. After graduating
in 2003, I decided to sell my soul to the corporate world and worked in the
Benefit Outsourcing Industry for seven in Toronto before reconnecting with her
first passion writing.
"A
teacher told me in high school that people didn't read anymore so I decided
that I would make movies instead…so that didn't stick…"
I
finally went back to school to study creative writing at Georges Brown College
in 2010 and 2011. I started to write The Coulda Woulda Shoulda Song Series
as an assignment and finished Book One in late 2011 before moving to London.
And
the rest as they say is history… Almost two years later, I'm in London and
wrote three novels: This Could Have Been Our Song! A coulda woulda shoulda
ballad… (Book one) currently available on amazon and soon in iTunes,
Kobo, Barnes and Nobles and Smashwords. The sequel This Would Have Been Our
Song! Catchy tune and dancers tales will be release in January 2014. Bird
Of Prey, my first mystery novel will be release in October 7th,
2013 on paperback before its wide release in November 25th, 2013. It
will be followed by The Plot Thickens (a novella) in January 2014 and Polliannah
Got Married! in April 2014 or earlier. 
Authors
Links:
Bird Of Prey Paperback release Giveaway!
5 Ebooks of Bird Of Prey (Sémya
Slotin Mystery 1)
5 Ebooks Of This Could Have
Been Our Song! a coulda woulda shoulda ballad…
3 Ebooks of The Plot Thinkens
(Sémya Slotin Mystery 1.5)
by